All Our CH4 S Methane Stripping Plants are scientifically designed to achieve 0.14mg/l methane, or lower.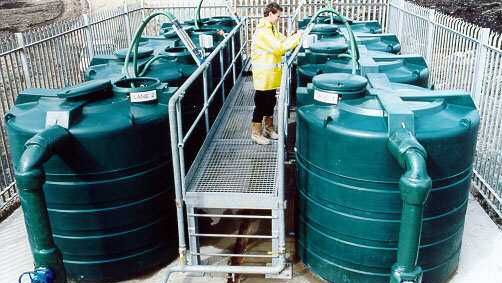 Why 0.14mg/l? Because Our MSPs Are Designed for UK Sewer Discharge Consent Compliance
Water Utility Companies usually require leachate discharges to contain less than 0.14mg/l of dissolved methane, at all times.
Most dischargers of leachate to public sewers must strip the methane out of their leachate to comply with the discharge consent or agreement issued by the water company, or local authority responsible for the sewer into which they discharge their leachate.
Methane must be removed, to avoid the risk of explosion or fire, from leachate methane in the sewers into which leachate is discharged.
The process of removing dissolved methane, by blowing air through leachate in specially designed tanks, is commonly referred to as "methane stripping".
"Controlling dissolved methane in leachates discharged into public sewers is vital to minimise the risk of generating dangerous explosive atmospheres."
We have been solving our client's dissolved methane problems for more than 15 years.

TRACK RECORD

Our plants have been successfully installed at more than a dozen landfills.
TRIED AND TESTED

These process designs are not risky experimental "prototypes".
TALK TO US

We would like to help you solve your Dissolved Methane problem.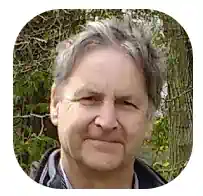 ---
About Your MSP Designer
I am a Chartered Civil & Environmental Engineer, and I have designed more than a dozen of these plants, since 1998, for satisfied clients.
The most important factor is to understand the composition of the leachate, as well as the strength and variability of methane at each site. Obtaining good leachate water chemistry data ahead of the process design stage always pays dividends later in the avoidance of calcification problems, and other possible unintended consequences of treatment.
Watch Our Video for an Introduction to Methane Stripping
METHANE STRIPPING METHODS
The method of methane stripping we have developed is that of aeration into a series of tanks of leachate placed in series.
An alternative technique offered by some designers is to utilise a tower/ column design and create a contra-airflow within a cascade inside it tower.
WHY WE DON'T OFFER PACKED TOWERS
A contra-airflow methane tripping column based upon cascading leachate down through the column would present concerns that (a) they tend to block up and become extremely hard to clean out, (b) they present a safety problem.
In the event of a failure of the air blower, the air within the cascade column may become an explosion hazard in its own right.
In other words, if the pumping system was to continue to run after the failure of the ventilation system the air space would become saturated with methane at a concentration above the Lower Explosive Limit (LEL).
HEALTH & SAFETY AND ATEX COMPLIANCE
The EU ATEX Directives apply to these plants. Our designs not only include compliance with the equipment specifications but are also supplied with Explosion Protection Documents as indicated in the UK's, Dangerous Substances & Explosive Atmospheres Regulations (DSEAR). These site-specific documents are also supplied elsewhere, where similarly required by other national regulations.
SITE TRIALS
When there is no dissolved methane stripping data available for a landfill site, or a high calcium content is suspected in a leachate, an initial trial will be needed in order to obtain water chemistry data. In that case, data acquisition can be accelerated by carrying a short, site methane stripping trial.
Sometimes, such trials can be completed in just one day, and yet provide all the data needed to complete the design of a plant.
IS YOUR ENVIRONMENTAL REGULATOR PRESSING FOR URGENT ACTION?
Threats of action for non-compliance can often be held off by an early meeting with our Consultant.

PREVIOUS MSPs – PROCESS DESIGNED BY IPPTS ASSOCIATES
The following is a gallery of just a few of the successful methane-stripping plants we have designed: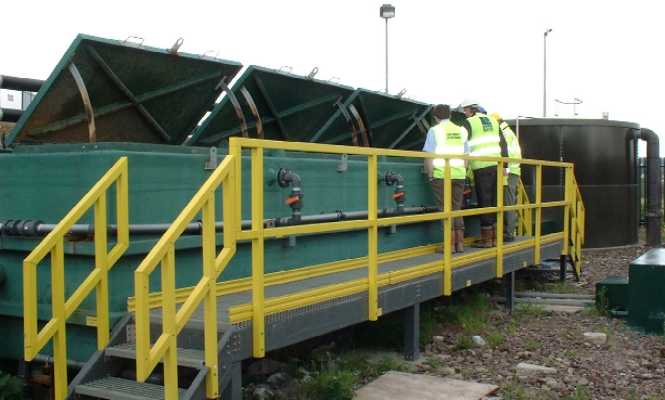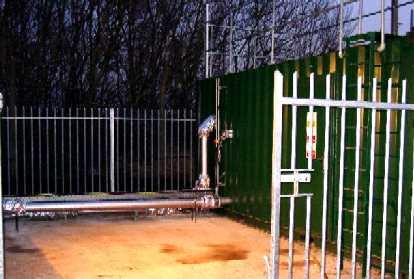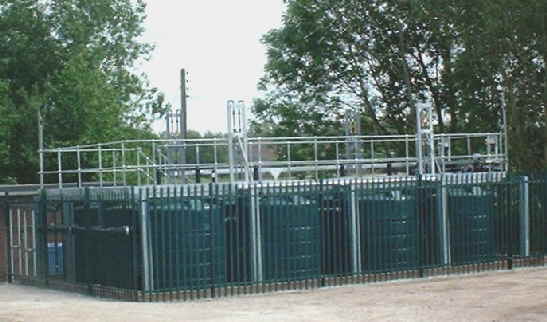 WILL YOUR PLANT BE NEXT?
WANT TO KNOW MORE?
We aim to provide as "standardised" a solution as possible, in order to keep costs low. However, in our experience every landfill leachate is different, and so is every methane stripping project. So, the sooner we start talking about solutions, the better.
Use our email form below, and provide as much information as possible, and we will reply within 3 working days.