About
Welcome to the IPPTS Associates Methane Stripping website!
Our mission is to provide comprehensive civil, mechanical, and electrical design, tendering, construction supervision, and commissioning services for methane-stripping plants.
Our goal is to help clients solve the problem of their landfill leachate sewer discharge being above the safe legal limit for the discharge of landfill leachate with methane, which is at or above 0.14m/l, in the United Kingdom.
Our team of experts is committed to providing innovative and sustainable solutions that are tailored to meet the unique needs of each client. We work closely with our clients to ensure that we fully understand their needs and requirements, and to provide a bespoke service that is efficient, effective, and reliable.
Our services include initial consultations, feasibility studies, design and engineering, procurement, construction management, and commissioning. We also provide ongoing support and provide advice on the appointment of a maintenance services contractor to ensure that your methane-stripping plant continues to operate at peak performance.
At the IPPTS Associates Methane Stripping Plant Design Consultancy Service, we pride ourselves on our commitment to quality and customer satisfaction. We are dedicated to delivering projects on time, on budget, and to the highest standards of quality and safety fully in compliance with the DSEA Regulations (England) and all other national explosion risks related regulations.
We understand that every client has unique requirements, and we strive to exceed expectations with each and every project.
Thank you for considering our services. We look forward to the opportunity to work with you to help you meet your landfill leachate sewer discharge needs and to comply with the legal requirements for methane levels in your discharge.
Not only that but we are also experts in methane stripping many other sources, leachate methane removal, leachate sewer discharges, and removing leachate explosion risks as well.
This site was really built with you in mind and we hope you will find it useful.
Your comments or questions are of course welcome.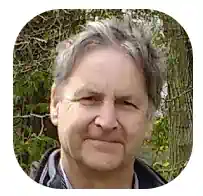 Thanks!
Steve Last